During a three-month residency at Villa Vassilieff in Paris in 2016, Zheng Bo attempted to revisit the 1920s, when Zhou Enlai, Deng Xiaoping, and other Chinese students based in France established the Young Chinese Communist Party. By asking the seemingly illogical question: "What roles did plants play in this episode?", Zheng Bo intended to complicate the canonical histories of the Chinese Communist Party and international communism, and to push for a more historical understanding of the roots of contemporary ecological crisis in China and beyond. Zheng Bo engaged in deep conversations with sociologists, political scientists, and botanists in Paris. These conversations took the form of dialogues, letters, walks, and collective drawings, and culminated in a series of workshops that took place at Villa Vassilieff and École du Breuil.
Zhou Enlai and Deng Xiaoping. The background is a contemporary image of Bois de Boulogne in Paris, where the Young Chinese Communist Party was founded in 1922.
Workshop 1
June 9, 2016, Villa Vassilieff, with artists, curators and landscape designers.
Workshop 2
December 8, 2016, Villa Vassilieff, with students from Paris 8 University.
Workshop 3
December 14-15, 2016, École du Breuil, with second-year students.
Proposal 1
2018
My first proposal for the imagined Chinese Communist Garden in Paris. This design is based on the 1921 cover of New Youth, an influential magazine that brought the idea of communism from Europe to China.
The cover of the New Youth magazine in 1921.
A Chinese Communist Garden in Paris (Proposal 1), 2018. Model, 50 x 50 x 10 cm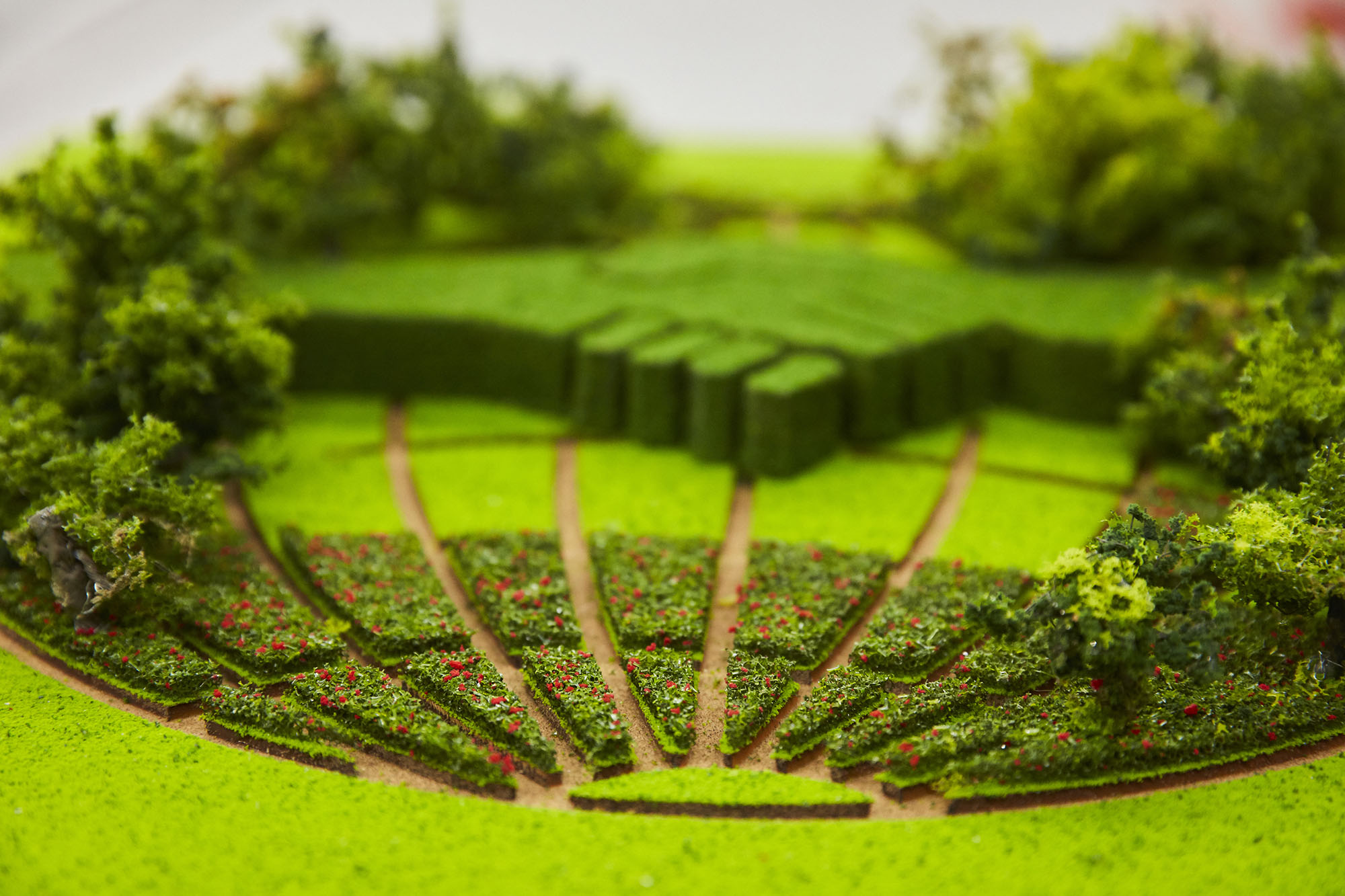 Special thanks to Pernod Ricard and specifically Olivier Cavil, Sylvie Machenaud and Emmanuel Voin, Colette Barbier (director, Fondation d'entreprise Ricard), the team of Villa Vassilieff and specifically Mélanie Bouteloup, Virginie Bobin, Victorine Grataloup, Marion Dupont, Laura Pouppeville, Lily Berthou, Simon Rannou and Cyril Verde, Nikita Yingqian Cai (curator, Times Museum), Yona Friedman (architect), Céline Poulin (director CAC Brétigny), Marie Preston (artist), Guilain Roussel (landscape designer), Frédéric Triail (secretary general, École du Breuil), Grégory Ouint (studies director, École du Breuil), Françoise Vergès (Chaire Global South(s), Collège d'études mondiales, Fondation Maison des Sciences de l'Homme), Serge Volper (Cirad, center of international cooperation for agricultural research for development), the participants of the workshop on June 9, 2016, the students of the seminar Héritages et modalités des pratiques de co-création from Paris 8 University, and the 2nd-year students at École du Breuil and their professors, Alexandra Baudelot, Emmanuele Coccia, Myriam Dao, Charlene Dinhut, Zuqiang Lin, Liliana Motta, Léna Monnier, George Oxley, Teja Reba, Joël Riff, Xiaofan Ru, Elena Sorokina, and Émilie Villez.